Full Service Excavating, Grading, Trenching in Ixonia
Jerry Hoefler Excavating is proud to offer a complete range of excavating services throughout Ixonia, Wisconsin. Whether it is a small scale project such as simply moving dirt, or a large scale excavation, we have the experience and equipment needed to handle it all. We are able to work in tight spaces and stay clear of surrounding buildings and landscape. Our machine operators have years of experience and we also take every step to ensure any spreading of weeds by regularly cleaning our equipment.
We proudly offer our excavating services throughout Ixonia, and Southeast Wisconsin, to include Waukesha, Jefferson, Dodge, Washington, and Ozaukee Counties.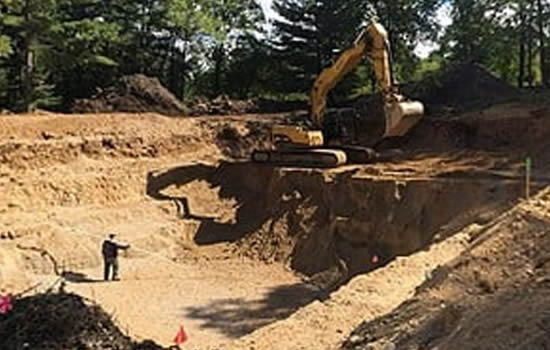 What Does an Excavator Contractor Do?
Excavating Contractors, or excavation contractors, are responsible for site preparation at a construction site. These contractors oversee moving dirt, rocks, site clearing, and changing landscape. Excavating contractors use a variety of excavation equipment and machinery to ensure the work is done correct and efficiently.
The beginning of every construction job begins with an excavating contractor. The excavation process is carefully designed, engineered and planned. Excavation of a project is moving earth and removing unwanted materials from the construction site, so new buildings, basements, roads, and underground utilities can be installed. This process shapes the site with precision planning, digging, and grading, so all other work can begin.
Some Excavating Contractor's Responsibilities include:
Digging and grading the foundation to the exact dimensions and placement on the site
Grading surfaces to proper levels for buildings, driveways, and utilities
Trenching for underground utility installation
Leveling the construction site to required elevations per the plans
Soil compaction for the stability of the building surfaces
Installation of specialty soils and rock
Excavating Contractors effectively manage and schedule crews and equipment to meet the specific demands and proposed timeline of each project. Excavation contractors typically work with other contractors to accomplish specific tasks to provide for the site preparation and grading process.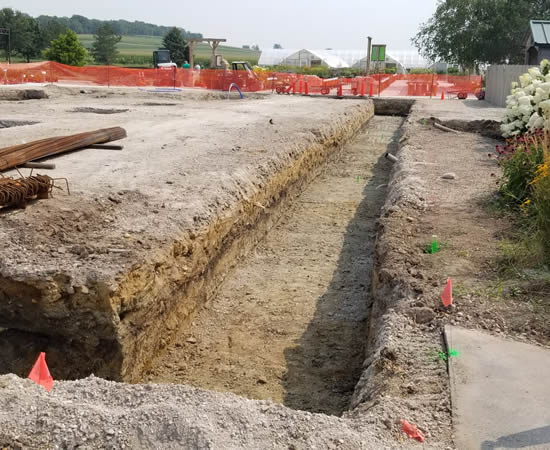 Ixonia Excavation services we offer:
Residential Excavating
New Home Grading
Rough and Finished Grading
Close-Confined Excavating Areas
Driveway Builds
Trenching
Horse Arenas
Directional Boring
Waterlines
Sewer Laterals
Basement Excavating
Downspouts