Local Experts in Septic Pumping and Maintenance
Jerry Hoefler Excavating offers complete septic maintenance, including pumping septic tanks, holding tanks, lift stations, filter cleaning or exchange, pumps replaced or repaired, jetting of pipes or mound laterals, and sealing of leaking tanks or risers. We offer these services throughout Southeast Wisconsin, including: Waukesha, Jefferson, Dodge, Washington, and Ozaukee Counties.
We will be happy to put you on an automatic maintenance schedule.
All waste removed from your tanks is properly treated at a sewage treatment facility, not land spread.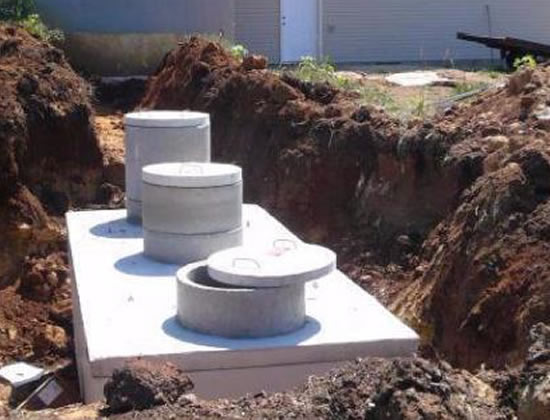 ---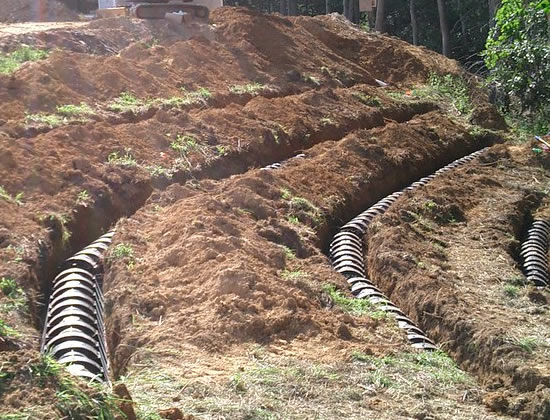 Septic Maintenance Tips:
Pumping your tanks every two years, we will clean or exchange your filter at this time
Two (or more) tank system this illustration shows why:
The 2 tank system offers much more settling area than the 2 compartment tank. This will result in less filter cleaning, and possibly longer system life.
If you need a mound, check that you are getting at least 12" of sand under the bed. Less than this makes it hard to "rebuild" the mound should it ever fail.
Keep your septic tank covers a minimum of 4" above grade, this picture shows a cover at grade.